Mommy Makeover | The Office of Dr. Vincent Hung
3 Minute Read: 
If you have recently given birth to your last (anticipated) child and want to restore your pre-baby body, a Mommy Makeover can be customized to meet your unique needs and deliver the desired results.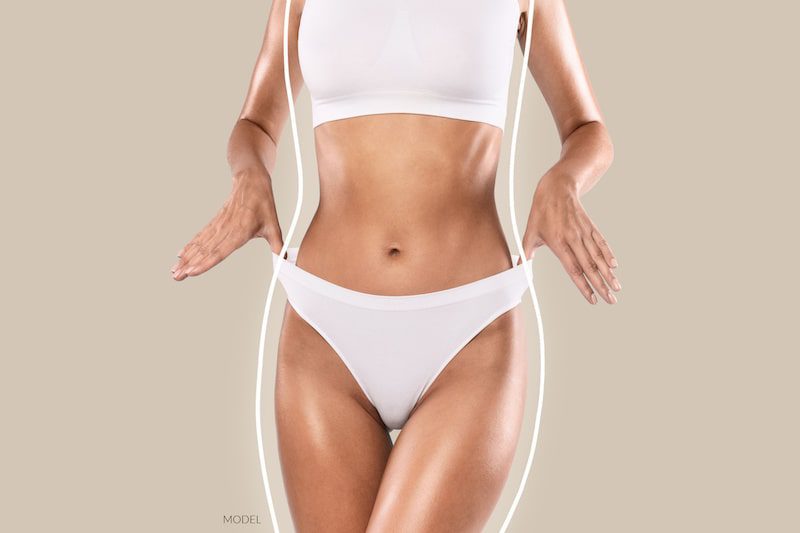 Scheduling Your Mommy Makeover Consultation
The best time to decide on exactly which procedures you want to include in your Mommy Makeover is during your cosmetic surgery consultation. 
Follow these guidelines to ensure the time is right to schedule this visit with your plastic surgeon.
The ideal time to undergo a Mommy Makeover is when you are finished giving birth, and your expected pregnancies are complete.

Waiting for six months after nursing your baby will allow your surgeon to accurately assess your breasts and help them create an appropriate surgical plan.

Anticipating the ability to recover from surgery and having some help for the first few days/weeks after surgery should be part of your plan.
Your Mommy Makeover Options
When you are ready for a body makeover, you have several options to restore, recontour, and enhance your figure. These traditionally include two or more of the following procedures. 
Additional surgical or non-surgical options may also be recommended or desired as part of this process. If there is an area you wish to address that will not be targeted with the above procedures and techniques, ask your plastic surgeon for other options. 
Learning more about these procedures can help you understand the Mommy Makeover process better and can allow you to make informed decisions during your consultation.
Choosing Your Mommy Makeover Surgeon
A Mommy Makeover involves comprehensive surgical procedures, and you will want to have confidence in your plastic surgeon. Be sure they have many years of experience and have the training to back that experience up. 
Ask to see before and after photos of the procedures you have chosen to get an idea of the kind of results you can expect during your consultation, or check them out on their website.
Mommy Makeover in
Newport Beach, CA
Dr. Vincent Hung is a well-respected, board-certified surgeon in internal medicine, dermatology, plastic surgery who offers Mommy Makeovers in Newport Beach, California. 
To schedule an in-depth consultation with Dr. Hung in Newport Beach, call 949-574-8292 today!
Mommy Makeover in
Pasadena, CA
Dr. Hung also has offices in Pasadena to serve the San Fernando Valley. If this location is more convenient, call 626-432-5032 to get helpful answers to your questions and set up your appointment.