Chemical Peels | The Office of Dr. Vincent Hung
2 Minute Read: 
Dark spots, wrinkles, and loose skin all make us look older, and cosmetic treatments to combat these signs of aging are plentiful. However, when it comes to effective non-surgical procedures, finding the right one for you can be challenging.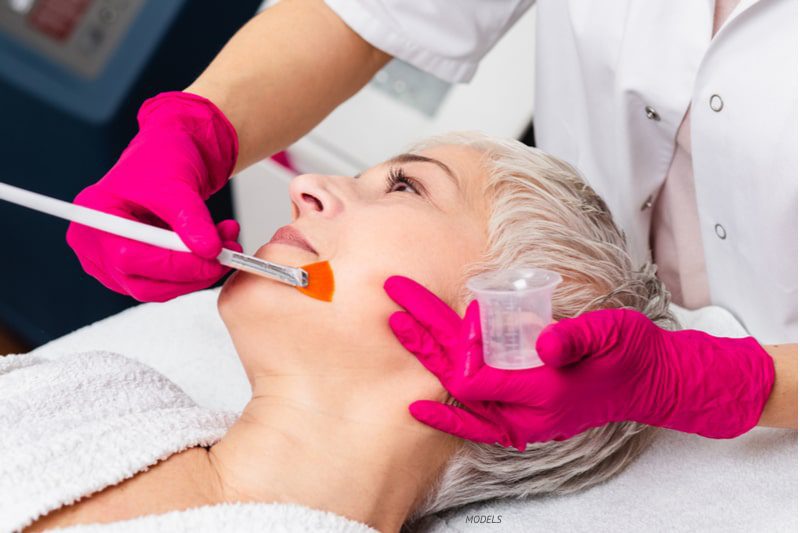 The croton oil peel is a simple and straightforward option that can provide dramatic results by penetrating deeper into the skin to treat a wide range of skin blemishes and flaws.
What Is a Croton Oil Peel?
A croton oil peel — also referred to as a Hetter or modified phenol peel — is a cosmetic peel that penetrates the deeper layers of the skin. This treatment provides superior facial skin rejuvenation for long-lasting results and was developed for the public after years of research and trials. 
The main difference between other phenol peels and the croton oil peel is that the amount of croton oil is increased, and the phenol is decreased. 
Medical science has proven that the key ingredient in effective chemical peels was the croton oil and not the phenol — this observation led to better outcomes with a shorter recovery period.
What Are the Benefits of a Croton Oil Peel?
Those interested in a croton peel can expect the following results:
Significantly improved complexion

Diminished sun spots and discoloration

Tighter facial skin: 20 to 25% skin tightening

Dramatic reduction of fine lines and wrinkles around the eyes, lips, forehead, and cheeks

Less downtime than with a traditional deep phenol peel
Patients must prepare their skin for about four weeks prior to treatment with tretinoin, hydroquinone, phytic acid, or glycolic acid for the best results — ask your provider for their recommendation.
While the croton oil peel can tighten mild to moderately loose skin, a facelift may be the more appropriate procedure for you if you see significant sagging in your neck and jowls.
This Is a Versatile
Deep Peel
A croton oil peel needn't be applied to the entire face. Specific areas can be isolated and targeted without having to treat areas that don't need it, further reducing recovery time.
How Is This Different From Typical
Chemical Peels?
The peels you may receive at a spa can only treat the upper layers of skin, making them superficial. 
The croton oil peel provides deep treatment and, because of this, may require general anesthesia. However, for the results it offers, it is considered a far less invasive procedure than cosmetic surgery.
Croton Oil Peel in
Pasadena
or
Newport Beach CA
Dr. Vincent Hung is trained and board-certified in plastic surgery, dermatology, and Mohs skin cancer surgery. He offers the croton oil peel as an alternative to facelift surgery and recommends this treatment for patients with lines, wrinkles, age spots, and mild to moderate skin loosening. 
Want to Learn More? 
If you have any questions about the croton oil peel or other cosmetic procedures in Pasadena or Newport Beach, please feel free to contact Dr. Hung at 626-432-5032 (Pasadena) or 949-574-8292 (Newport Beach).