Chemical Peels, Facial Rejuvenation | The Office of Dr. Vincent Hung
3 Minute Read: 
It's an old saying that "Two are better than one," and this can be absolutely true with cosmetic procedures. While so many plastic surgery procedures and cosmetic treatments can offer stunning results, the most dramatic transformations are often achieved by combining different procedures.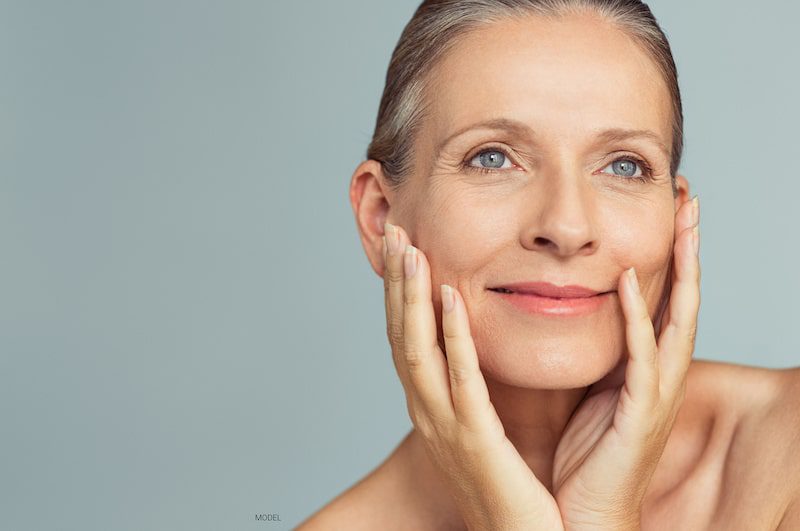 Our faces are the most visible parts of our body. This means that aesthetic concerns cannot be easily covered up or hidden. Because of this, there are numerous facial options (both surgical and non-surgical) to help you look and feel your absolute best. 
This blog will look at the benefits and details of combining trusted plastic surgery procedures for the face with the croton oil peel to give you the best results possible.
What
Surgical Procedures
Are Available for the Face?
Whether from age, sun damage, lifestyle, or life events, wrinkles, fine lines, and sagging skin can make you look older and more run down than you want. 
Men and women who struggle with these issues can feel self-conscious and even embarrassed to show their faces in social settings. And while you can hide yourself away, and miss out on important parts of your life in the process, surgical procedures can help you regain control of your facial appearance. 
Some of the most important and effective surgical procedures for the face are facelift surgery, eyelid surgery (blepharoplasty), and brow lift surgery (forehead lift). 
While a facelift addresses the lower two-thirds of the face (from the cheeks to the neck) and tightens the facial skin to offer patients a more youthful appearance, blepharoplasty and brow lift surgery help men and women achieve a more youthful and attractive appearance around the eyes and on the forehead. 
Any number of these facial plastic surgery procedures can be combined to give you a dramatic transformation.
What Is a Croton Oil Peel?
Chemical peels are not new cosmetic procedures by any means. However, different peels are being developed to better help patients achieve a more rejuvenated appearance and healthier skin. 
The croton oil peel is an exfoliating treatment that can be performed as a standalone treatment to address and correct facial wrinkles (especially around the mouth) and revitalize the skin's health. 
For this treatment, a solution made of croton oil is applied to the skin. This oil exfoliates the skin (removes the upper layer of skin) to allow for newer and healthier skin to show. 
This exfoliation process happens gradually over the next several days. Not only is new skin now exposed, but the croton oil peel helps to promote collagen production, which is important since collagen is responsible for the overall health and strength of our skin. This means that the new skin will be tighter, firmer, smoother, and clearer. 
Why Should I Combine Surgical Treatments With the Croton Oil Peel?
While you can achieve fantastic results with just surgical procedures or just a chemical peel, by following your facial surgery with the croton oil peel, you will be able to target both the external skin and internal tissue. The increased collagen production can allow for long-lasting rejuvenation to your skin, which will only enhance the results achieved from the surgical procedure(s). In this sense, you will be able to achieve the very best results. 
If you choose to combine procedures, it is important to understand that you will not be having both the surgery and chemical peel at the same time. 
Instead, it is necessary for the surgical procedure to be completed and for your face to begin healing from the surgery before exfoliating the skin. Because of this, the croton oil peel will be scheduled about six weeks after your facial surgery. By this time, you should be returned to most (if not all) of your normal, daily activities, and your skin will be in a healthier state for the rejuvenation process of the peel. 
Interested in Learning More? 
If you have questions about cosmetic facial surgery, chemical peels, or combining these procedures in Southern California, please feel free to contact Dr. Hung at 626-432-5032 (Pasadena) or 949-574-8292 (Newport Beach).