Body Contouring, Liposuction, Tummy Tuck | The Office of Dr. Vincent Hung
4 Minute Read: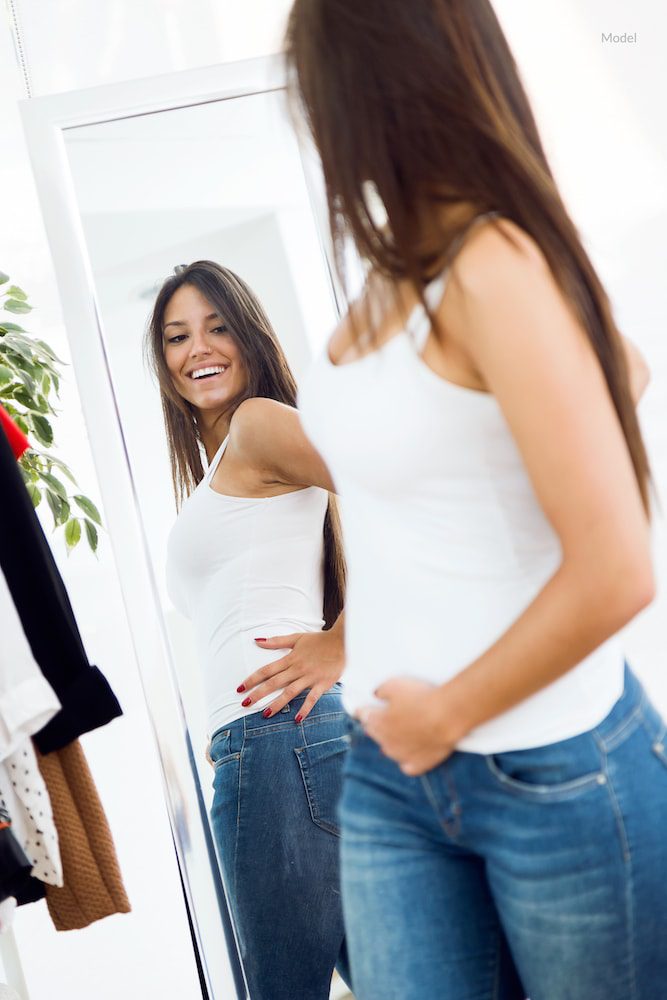 With the new decade beginning, more than one of you is likely thinking about improving your physique. Looking fit and sculpting your body always tops the list of New Year's resolutions. For some, this means plastic surgery.
Body contouring allows men and women who are close to their ideal weight trim, sculpt, and enhance their physical contours. 
Liposuction and tummy tuck surgery are popular body enhancement surgeries. And while many people know the names of these procedures—through media or word of mouth, they do not always know what they can actually accomplish. 
While there is so much that these procedures can do, there are also certain things that they cannot. It is beneficial to understand what these treatments are and how they work so that you have realistic expectations.
What Is Liposuction?
Liposuction is a surgical procedure that removes a targeted amount of excess fat from various regions of the body. 
Some of these regions include the:
Abdomen

Hips

Thighs

Back

Buttocks

Arms

Chest

Under the Neck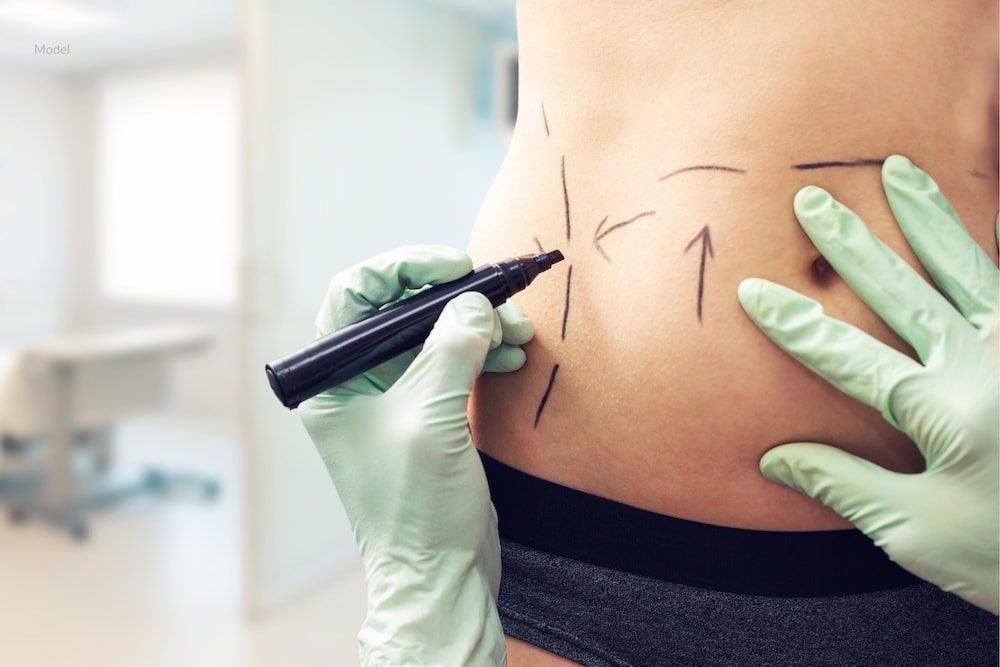 Various techniques can be implemented during a liposuction procedure. Two of the most common methods are the tumescent technique and the ultrasound-assisted technique (UAL).
Tumescent Liposuction
Small incisions

are made in the area of desired fat reduction.

Sterile fluid is injected through those incisions that cause the fat cells to swell

A hollow tube is inserted into the incisions, and a rapid back-and-forth-motion breaks up the fat.

This tube is attached to a vacuuming device that permanently suctions out the fat
Ultrasound-Assisted Liposuction
Small incisions are made in the area of desired fat reduction.

Ultrasound energy

is applied to the treatment area to liquefy the fat cells.

The liquified fat is suctioned out through a hollow tube.
What Is Tummy Tuck Surgery?
Tummy tuck surgery, also known as abdominoplasty, sculpts the midsection by removing excess fat and skin and tightening loose or separated abdominal muscles.
An incision is made across the lower abdomen from hip to hip. This incision is placed low enough that it can easily be covered by underwear or bathing suits. 
What Can Liposuction and Tummy Tuck Not Do?
Liposuction and tummy tuck surgery are incredibly beneficial when they are chosen for the right reasons. These procedures are designed to be about body sculpting, not weight loss, and the combination of these procedures can provide optimal results for patients who have excess pockets of fat and loose abdominal skin.
Neither of these procedures is an alternative to weight loss or a healthy lifestyle. Instead, they should only be performed on those who already work out and are close to their ideal weight.
Liposuction cannot address skin laxity, and tummy tuck surgery does not remove fat in the regions surrounding the lower abdomen.
When Are Body Contouring Procedures Appropriate?
Did You Lose Weight?
When you gain weight, your skin thins as it stretches over your expanding contours.
Unfortunately, even though it can expand, it cannot always contract after the weight is lost. Its inability to do so often results in loose, hanging skin that is only eliminated through a surgical procedure like abdominoplasty. 
Tummy tuck surgery eliminates the abdominal skin laxity that resulted from significant weight loss while liposuction removes the localized fat deposits that remain. These procedures are often the final step in a substantial weight loss transformation.
Did You Have a Baby?
Pregnancy and childbirth create lasting abdominal damage and the development of fat pockets across the body. This is due to the rapid fluctuations in weight and hormone levels. 
Body contouring like liposuction and tummy tuck surgery can help restore your body after pregnancy.
Do You Have Age-Related Laxity?
Some people who develop loose skin on their abdomen or excess pockets of fat on their abdomen do not fall into either of the above categories. This is because skin laxity and excess fat is another side effect of aging. 
Body contouring counteracts the physical changes that occurred due to the aging process.
How About More Information?
If you are interested in learning more about the benefits of body contouring or if you would like to set up a consultation with Dr. Hung, contact his office by calling his Pasadena office at (626) 432-5032 or his Newport Beach office at (949) 574-8292. You can also fill out his online contact form. 
Dr. Hung offers plastic and reconstructive procedures for men and women in Pasadena and Newport Beach.