Mohs Surgery, Reconstructive Plastic Surgery | The Office of Dr. Vincent Hung
3 Minute Read: 
Most skin cancer patients find Mohs surgery to be the optimal way to remove cancerous growths. While Mohs surgery is known for sparing as much non-cancerous tissue as possible, it can still result in significant surface injury that requires a skin graft.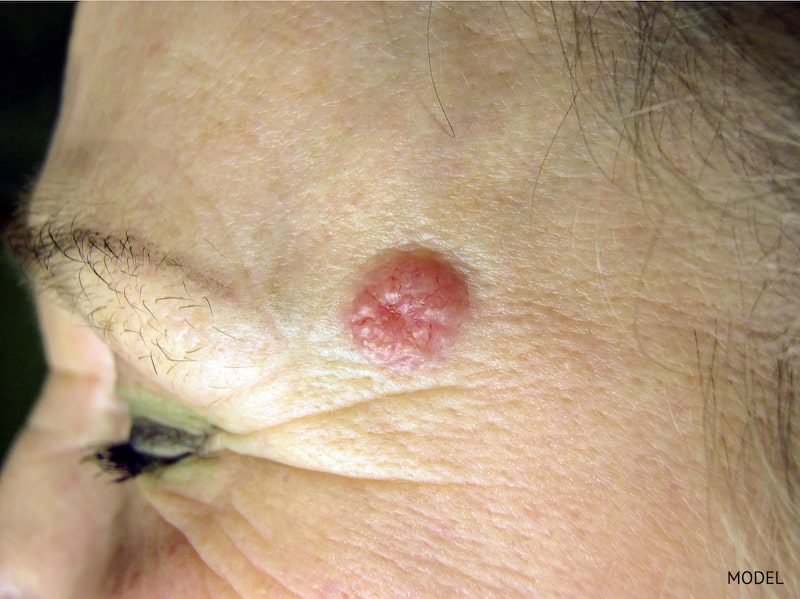 This graft is vital to the healing process and provides aesthetic benefits by covering the damaged area. 
Skin graft surgery is a reconstructive procedure that replaces the removed skin with donor tissue (harvested from your body). This skin graft guide will cover some of the things patients should know about skin grafting before undergoing Mohs surgery.
Table of Contents
What Are the Different Types of Skin Graft?
How Is Skin Grafting Performed?
What Are the Skin Graft Healing Stages?
Want to Learn More About Skin Grafts?
What Are the Different
Types of Skin
Graft?
There are two general types of skin grafts: split-thickness and full-thickness. Each type provides different results and benefits.
Split-Thickness Grafts 
Split-thickness grafts involve taking large swaths of the upper layer of skin from a donor site. Because these grafts only comprise the upper layers of skin, they may not look as natural as full-thickness grafts. 
These wider grafts are ideal for treating broader and more shallow injuries like burns or surface damage. However, these types of grafts are not as commonly used after Mohs surgery. Mohs surgery usually results in smaller but deeper incisions. 
You can learn more about the types of Mohs surgery incisions here. 
Full-Thickness Grafts
Full-thickness grafts use smaller pieces of skin to treat deeper wounds and surgical incisions. 
These grafts work because full-thickness grafts comprise both the upper and lower layers of the skin. This makes them far more effective at grafting into a wound and providing natural-looking results. 
This type of graft is ideal for smaller and deeper incisions or wounds. Full-thickness grafts are less effective the larger the target area is. 
Full-thickness grafts are commonly used after Mohs surgery to cover the incisions. Donor tissue can be taken from the abdomen, groin area, or arm. The smaller grafts, coupled with the thicker skin, make it more likely for the grafts to appear natural. This is important for patients whose incisions are in prominent locations, like the face.
How Is Skin Grafting Performed?
Skin grafting is usually performed using local anesthesia. The donor site and receiving site are identified, and each area is numbed.
Once the area is prepped, the desired amount of skin is excised from the donor area. The graft is then placed over the receiving site and sutured or stapled in place. Dr. Hung does his best to line up blood vessels between the graft and existing skin. This ensures the graft receives enough oxygen and nutrients during the recovery process. 
What Are the
Skin Graft Healing Stages
?
It can take up to 36 hours to know if a skin graft has taken or not. During the initial skin graft recovery period, Dr. Hung may place you under observation or ask you to come back for periodic checkups.
After 36 hours, if the graft has taken, you can return home. Dr. Hung usually prescribes medications to help manage the pain. The donor site should heal within a couple of weeks, leaving a small skin graft scar. The graft site may take up to four weeks to fully heal. 
You should avoid any activities that could stretch or strain the graft site for four to six weeks following the operation. 
Want to Learn More About Skin Grafts? 
If you want to learn more about skin grafting, how to treat skin grafts after surgery, or other related concerns, please contact our Pasadena office at 626-432-5032. You can also reach us at our Newport Beach office at 949-574-8292 or fill out our online contact form to schedule an appointment with Dr. Hung.