Mohs Surgery, Reconstructive Plastic Surgery | The Office of Dr. Vincent Hung
5 Minute Read:
Mohs surgery is one of the most effective and least invasive methods for treating many forms of skin cancer. Yet, Mohs surgery is still surgery, and it will leave scarring. For some, this will be small; for others, it can be significant. It all comes down to the size of the skin cancer, the type of cancer, and how much tissue needs to be taken.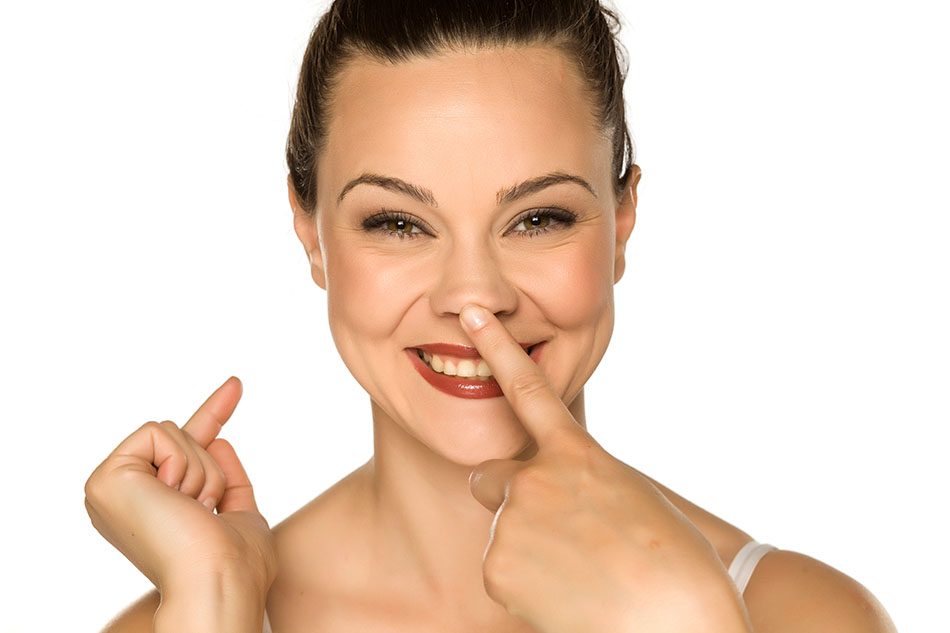 And while skin cancer can develop anywhere on the body, it often develops on the face and neck. This is because these areas are the most exposed to the sun.
One of the most common areas to develop skin cancer is the nose. And since the nose is central to your face, reconstruction following Mohs surgery must be handled delicately to ensure the best cosmetic result possible.
Below, we'll explore Mohs surgery, especially on the nose, and how nose reconstruction can help you achieve a cancer-free, beautiful nose.
What Is Mohs Surgery?
Mohs surgery is a revolutionary approach to removing skin cancer. With Mohs surgery, the goal is to remove all cancer from the skin while preserving as much healthy skin tissue as possible.
For Mohs surgery, Dr. Hung will remove the cancerous tissue and a very thin rim of skin surrounding the tumor (the margin). This thin rim will be analyzed. If cancer is present, then another thin rim will be surgically removed and analyzed. This process will continue until all cancer cells are removed from the area, meaning the skin is cancer free.
In addition to being extremely successful with permanently removing cancerous tissue, Mohs surgery allows patients to keep the most healthy skin possible, limiting the size of resulting scars.
How Is Nose Reconstruction Performed?
While a scar is preferable to cancer on the skin, which can become aggressive and cause serious health concerns, many people still worry about what their scars will look like.
The good news is that nose reconstruction can be performed on women and men after Mohs surgery. Ultimately, nose reconstruction surgery aims to limit visible scarring and create a natural aesthetic.
To achieve optimal results, Dr. Hung has four different techniques to choose from, including:
Direct linear closure, which takes two edges of the wound and creates a single closure to limit the extent of visible scarring
Local flaps, which use surrounding skin to stretch and cover the open wound that was created during Mohs surgery
Full-thickness skin graft, which uses a large skin graft taken from another part of the body to cover the wound on the nose
Distant flaps, which use harvested skin from another part of the body (including the center of the forehead) to cover the wound; this graft is smaller in size than a full-thickness skin graft
The specific nose surgery technique depends on the extent of correction needed and the particular patient. During your consultation, Dr. Hung will evaluate your condition to create a surgical plan specific to you and your needs.
Why Choose Dr. Hung for Your Nose Reconstruction After Mohs Surgery?
Dr. Hung is one of only a few surgeons in the world who is triple-board certified in internal medicine, dermatology, and plastic surgery.
Because of his extensive education, knowledge, and experience, you can feel confident that Dr. Hung will dedicate himself and his talents to helping you achieve the appearance you desire. Additionally, because he performs Mohs surgery and nose reconstruction himself, Dr. Hung can approach both aspects of this procedure with a singular vision for your results.
Do You Have Questions?
If you want to learn more about skin cancer removal, Mohs surgery, and/or nose reconstruction, please contact Dr. Hung at his Pasadena office at 626-432-5032 or his Newport Beach office at 949-574-8292.